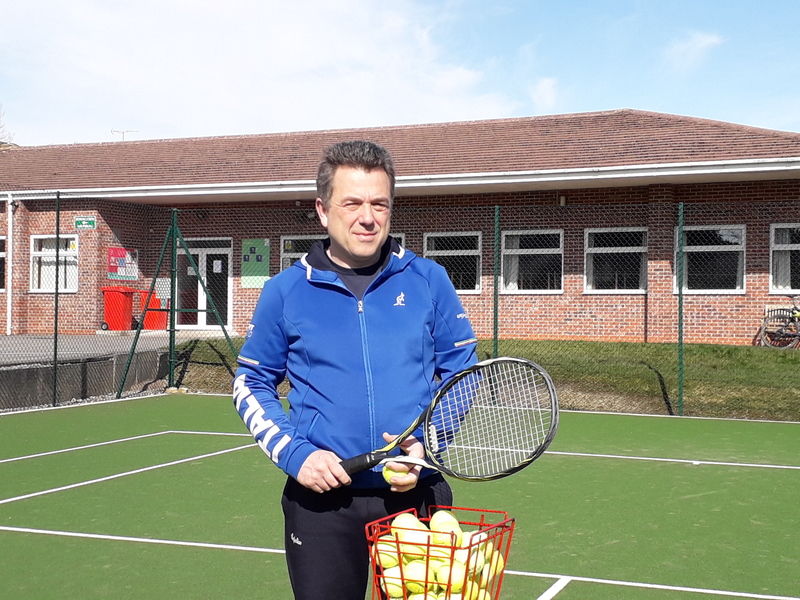 Founder
SportReTiNA has been conceived and developed by Uropanet, a startup company based in Sheffield (UK) since 2018.
Its Founder and CEO, Dr Fabio Caparrelli, is an ex-academic with a background in Electronic Engineering and Computer Vision. He is also a passionate tennis player and an experienced LTA Accredited+ Level 3 tennis coach.

Life experience
During his tennis coaching experience, Fabio soon realised how beneficial and effective video feedback would be when teaching players, particularly juniors. It is well proven that visual feedback is one of the most powerful ways for learning and forms the basis for the well known player-centred approach for learning. As a result, Fabio decided to resort to video when struggling to coach his two children.
Fabio used this approach to show his pupils what they do well and which aspects of their game could be improved. He also used this as a way of comparing and contrasting pupils' techniques against the professionals.
The idea
After extensive research, he discovered that there wasn't any solution in the market that was small, affordable and non-invasive. Something that didn't require continuous stopping and starting of a session or enabling him to provide on-court video feedback without interrupting the flow of the lesson. Utilising his engineering background, he created a product and software that gave him the functionality he was looking for, and SportReTiNA was born. Since that day, Fabio has spent an incredible amount of time refining the product and testing it amongst elite players and coaches.
Our goal
Uropanet's main goal is to 'democratise' the adoption of technology in sports training and development; making it available to coaches and athletes at all levels - from grassroots to elite performance. It does this by integrating technology within the workflow of a training session, avoiding any disruptions and without taking up any additional time from the coach or the athlete. It is important that the technology is affordable and simple to use. These are the main principles that drive Uropanet's product development and marketing.
Uropanet's first product, SportReTiNA, is a portable and affordable video analysis toolkit that helps coaches teach more effectively. Through the regular capture of images and videos, they can provide powerful visual feedback to their students. Athletes feel more empowered in their development and they make faster progress as a result.
The team
The team at Uropanet is driven by innovation. However, we also strive to listen to the users of our products. Our aim is to build a 'SportReTiNA' brand and user community that shares its experiences and best practice surrounding the use of the technology in the sport. We also want our customers to drive product development and future innovation.
Building a product for the users, with the users
We want to build technology for the users, together with the users. As the SportRetiNA video technology become more popular, we plan to build a user web portal where members can exchange ideas and share their experience, as well as provide professional advice. User feedback is really important to us as we want to develop and give you the best technology tools to achieve the success you are aspiring to.
Sign up to our newsletter
Keep up to date with our latest product news
We are committed to your privacy. By subscribing, you agree to accept marketing and product updates from time to time. We promise not to spam you.